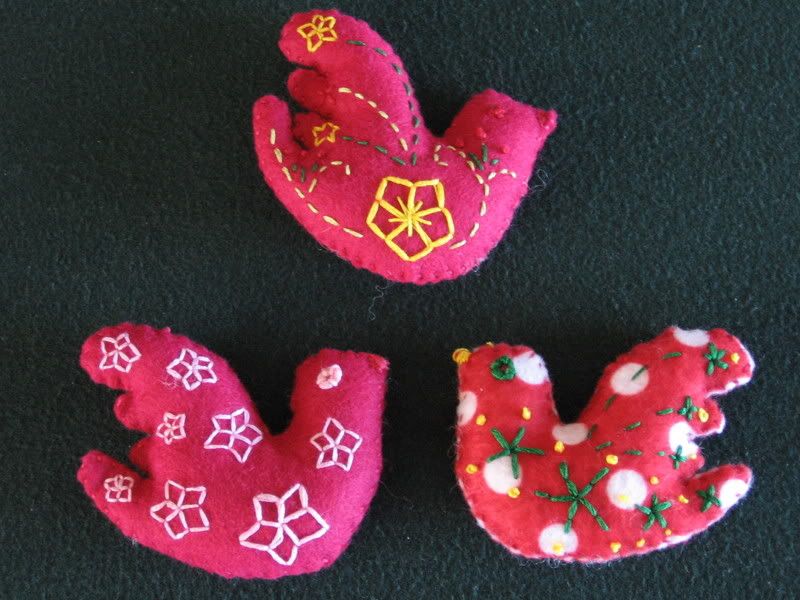 the polka-dot one is the same as in the previous entry, only with his pale green unpicked and silly yellow french knots added.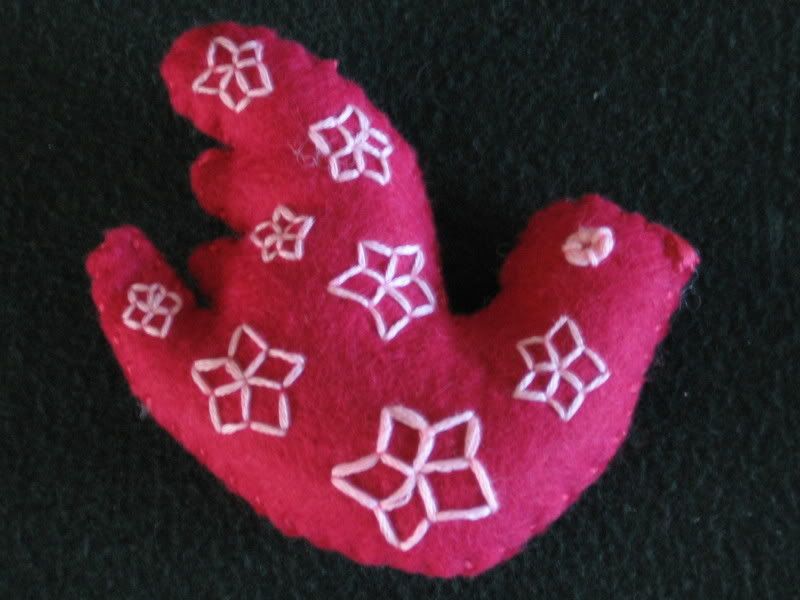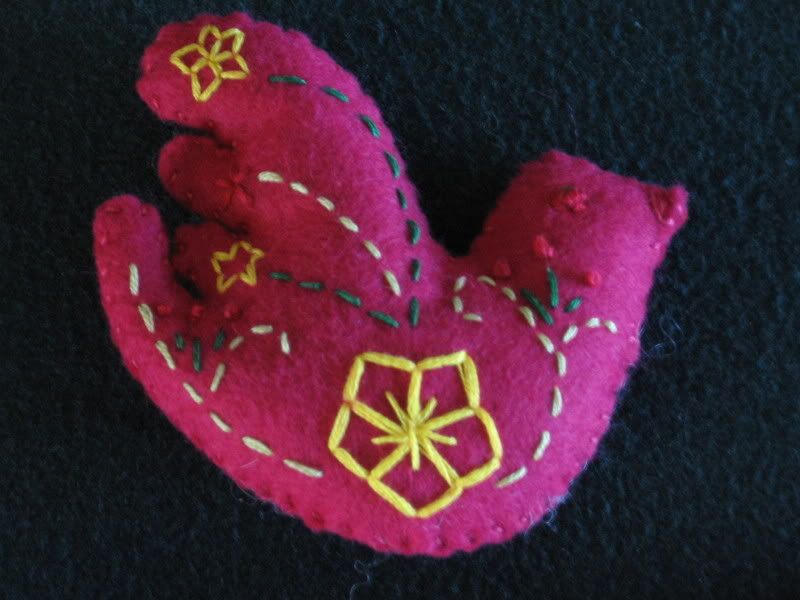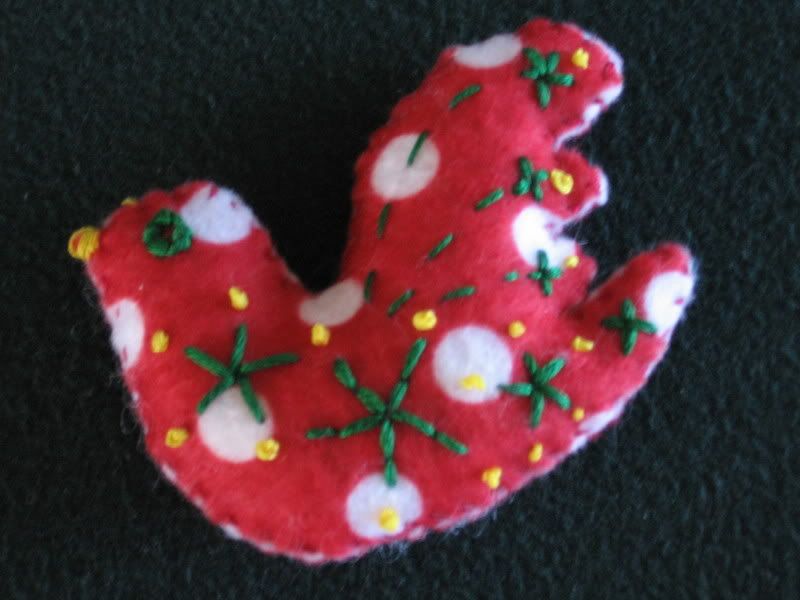 i like the polka dot one, though the printed felt is a bi-atch to work with, both physically and design-wise. the one on the right seems kind of tropical to me. the 'star' reminds me of a hibiscus. i still haven't decided who these are going to yet... i guess i'll just use them as gift tags for everyone.
in other exciting news,
calico&ivy
actually let me return some yarn(!) and they didn't even demand a receipt (!!) so i swapped for two garlands of red and white felt stars, strung on white leather with little white wooden beads. i would have preferred all-red, but unexpected- returners- of- purchased- goods can't be choosers.