Here is what used to be the baby burnout jacket getting a little bath (in Dove conditioner for colour treated hair. Not that i dye my hair. Nuh-uh. Not me. It's all natural... really). The conditioner really did soften it up a lot. I'm very pleased.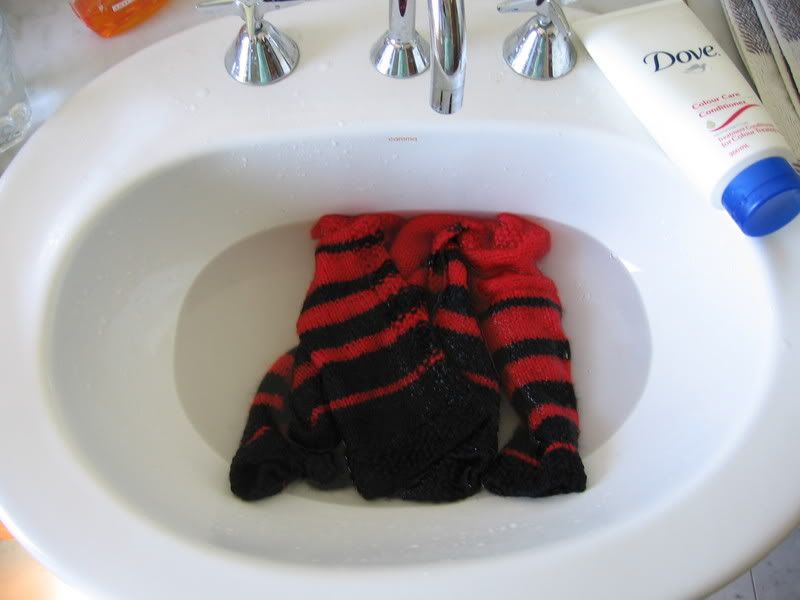 And here it is all blocked out nicely (it still needs buttons though). the neckline is a little stand-up collar, because i was studying when i picked up the neck stitches, and picked up far too many. but that's okay. i like it. i actually happen to think it looks a lot cooler than the original pattern, especially with all the moss stitch instead of ribbing.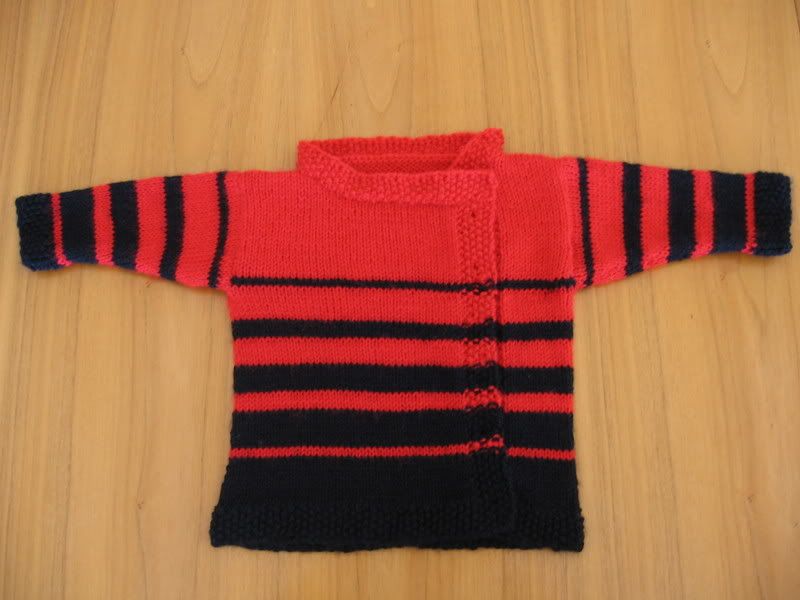 why the name change? why is no longer the baby burnout jacket? well, the little stand-up collar reminded me of a pattern in an old vogue book i have called the Russian Pullover. or else kind of like the uniform of chairman mao. the red seemed a little soviet too. in australia in the 1950s we had something akin to mccarthyism, without the denunciations and public trials. but everyone was terrified of the big bad bogeyman communists, that for a large part didn't exist. the hysteria was nicknamed 'reds under the bed' - a bit of a reference to children being frightened of monsters under the bed. since this is a jacket for a child... well. reds under the bed it was. it's just how my mind works.