So, we all remember the skirt that formed the first part of the
Marie Antoinette collection
, yes? Well this top is the second. Builty By Wendy 3964. Damn I found this puppy difficult. It is really, really hard to set in that yoke. And, to boot, the entire yoke, front and back, is lined. Looks much neater, sure. Very hard to match the front and back (there was some sneaky handsewing of errant pieces). I used the Eiffel tower print by Michael Miller, and some cheapy black and white gingham from Spotlight. Hence the French theme, see?
I also sewed some extra ties, and added those into the side seams around the bust. Having a sash to tie the thing back makes it a lot less shapeless. While I like it, and I'll wear it, I think I'm over BBW's sort of shapeless sack-garments. Oh, and one sleeve is folded up in that photo. Sorry.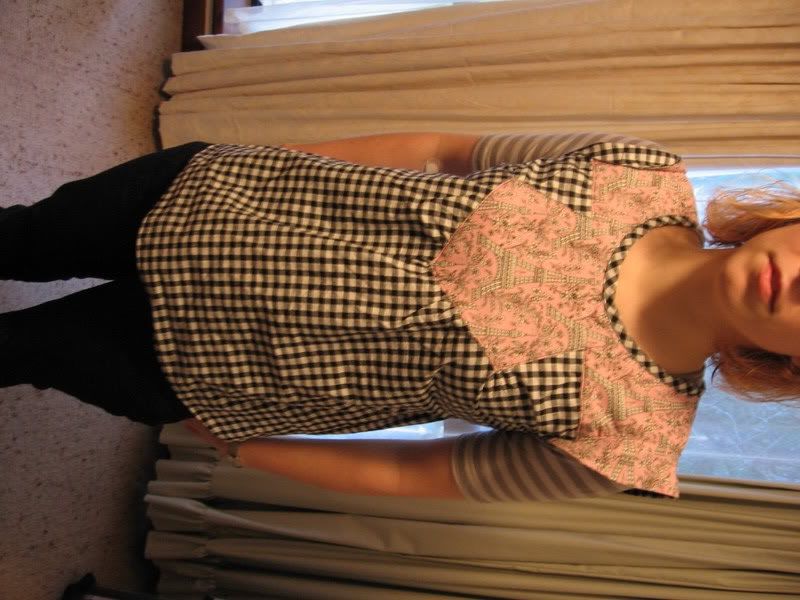 And, an interruption in your usual crafty transmission by way of public service announcement.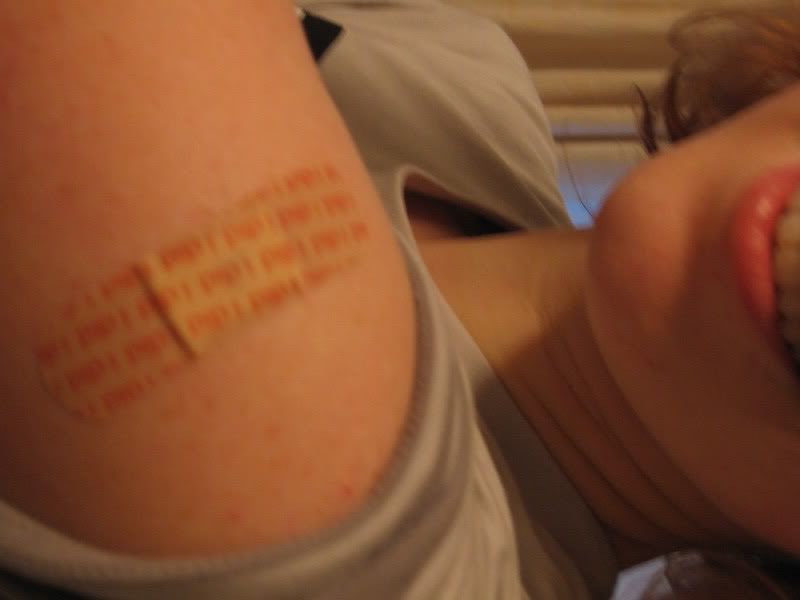 The cervical cancer vaccine is free for Australian women 18 - 26. Just rock up at your GP's, or even a family health clinic (I think) and ask for the jabs. It's a series of three over six months (you can get SMS reminders to book your next appointment), and it feels no worse than a tetanus shot. I should know. That's me with the campaign's 'I did it' bandaid (that's what it says beyond the blurs).
It protects against 70% of HPVs that cause cervical cancer, and 80% of HPVs that cause visible gential warts. And it was developed in good ol' Perth. What's not to love?
disclaimer: I didn't realise how blurry these photos were till just now. Again, I blame my photographer. He may be a wonderful first AD, gaffa and editor, but cinemtography will never be his forte.