I stopped off at the annual Save the Children book sale at uni the other day. It opened on the weekend, so I missed all the best books, but I did pick up Vogue Knitting 1930s - 1980s Volumes 1 & 2 (weirdly enough, I already have 3, and 3 wasn't there). I also got Glorious Colour by Kaffe Fassett. Whoever did the pricing knew their craftspeople, because although the same size, shape, and era as the VKs it was twice the price. It's a big fat hardcover with knitting and needlepoint patterns (sometimes interchangeable charts) produced for his first ever exhibition at the Victoria & Albert Museum (my absolute favourite museum in the entire world, by the way).
Now, it might be from the 1980s, but seriously amazing design just can't date. Look at the Juliet Coat (first designed for a stage production).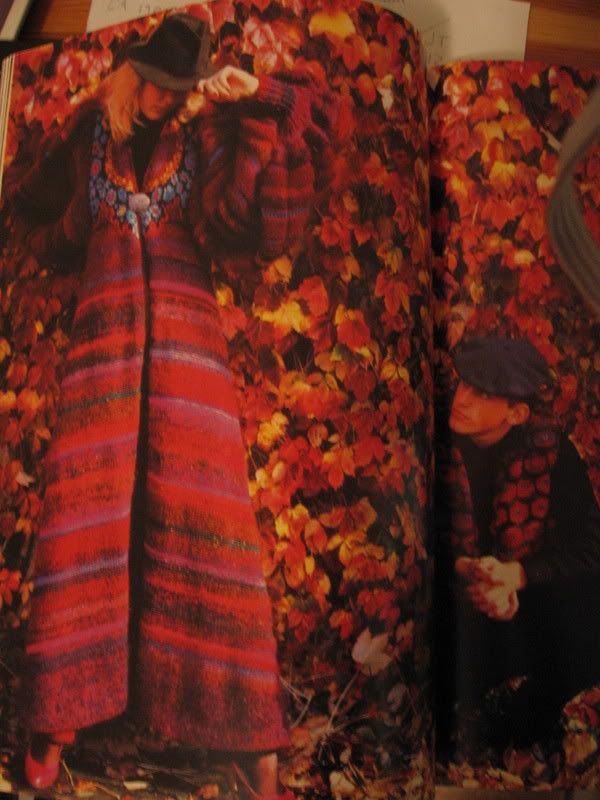 And because the idea of his exhibition was that he was inspired by the V&A, there are heaps of shots of his work and parts of the collection that inspired it.
I love love love Kaffe. I really do. And, in an interesting aside, a while ago I read a comment by the lady that designed Babette that said she was inspired by Kaffe. Easy enough to see, given the geometry and colour. But might it not have been this exact design, do you think?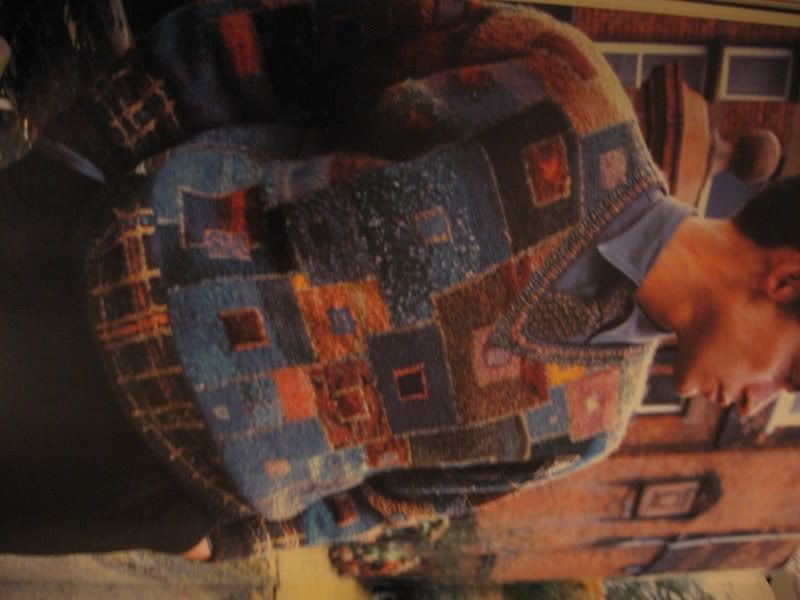 (actually, there's a design featured, The Stamps Shawl, that is even more similar to Babette in design, but there isn't a large, clear shot of it that I could photograph).