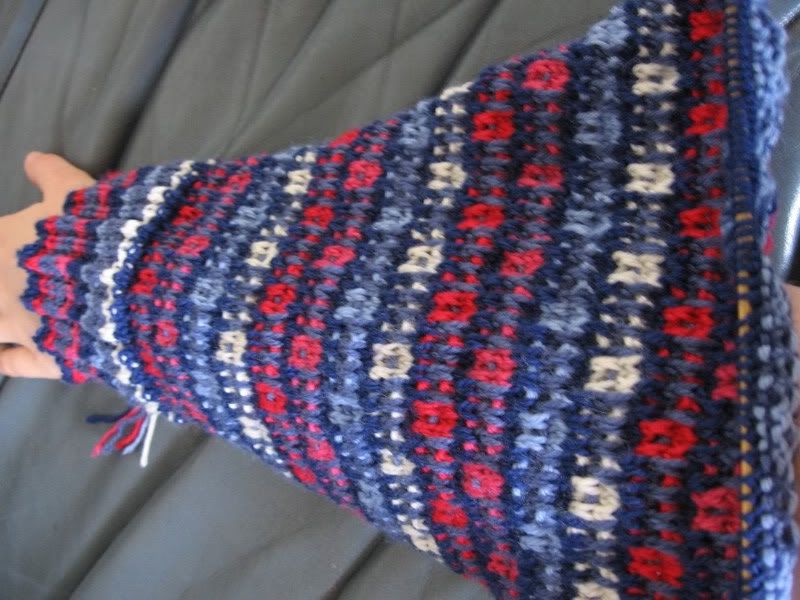 here's an update on anatolia. Sleeve number one is just pre-elbow. I am quite excited.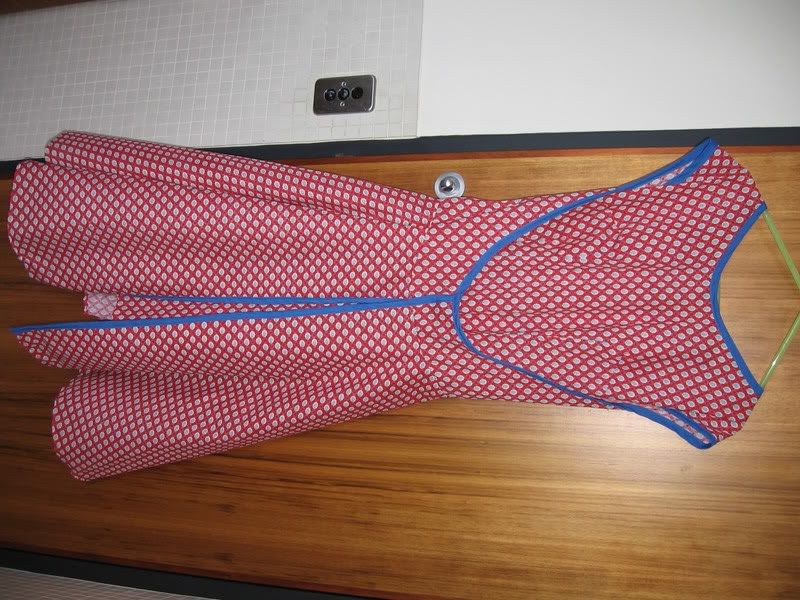 And here is a dress, quite a bit older, but never yet photographed. It was Butterick #4790 (the retro whirlaway dress) and although marked 'Very Easy', and only made of three pieces, it took me twelve hours and i swore like a sailor. can't you just imagine me sewing that bias binding, all squillion metres of it, with a cartoon speech bubble stream of expletives flowing out in a string like the binding?
the fabric is some poly-cotton that I bought for $2 a metre down south. just something cheap to play with (i knew my sewing limitations before i started). and what you can't tell from this picture is that the bust darts went a bit wonky, meaning that when i wear it, i look like i have a breast with corners. an angular breast. very flattering.
this summer i intend to pratice a bit more though. i will make a sewing needle case, and another dress from a vintage pattern. and maybe even another retro whirlaway dress.