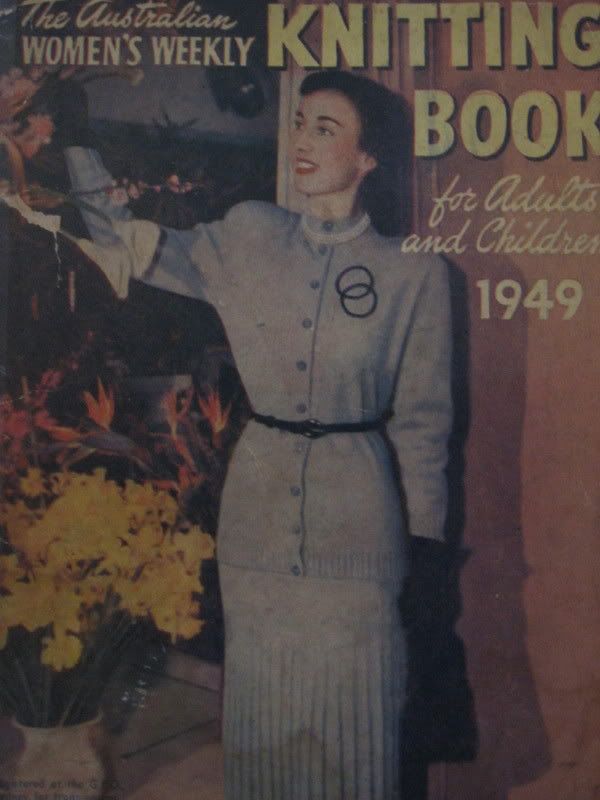 i recently picked up a vintage knitting magazine off ebay, attracted by the variety (vintage magazines actually tend to have quite repetitive, often boring patterns).
this has some astonishingly fashion-forward pieces, for 1947. like this 'jumper with apron front'.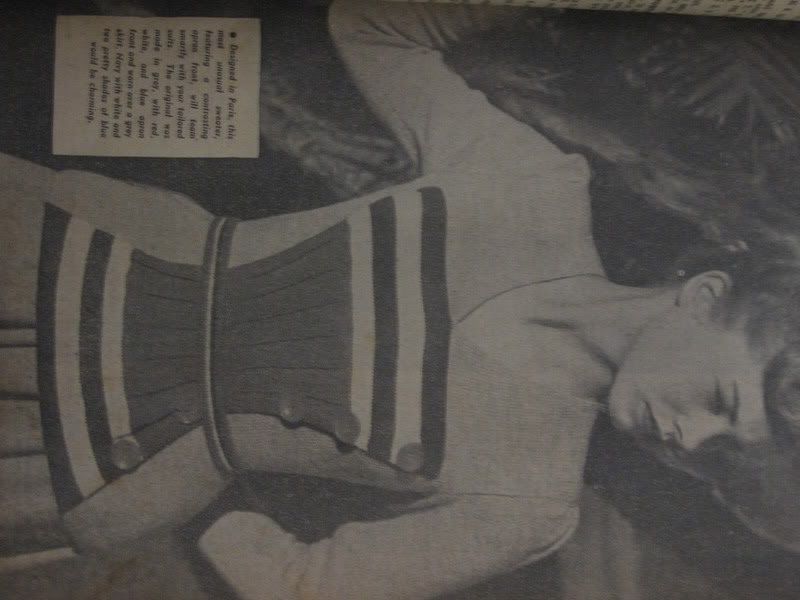 sadly, as far as i can tell, there's no unique constructions. you knit a jumper, then sew that panel over the top. then wear your knitted belt over the whole lot.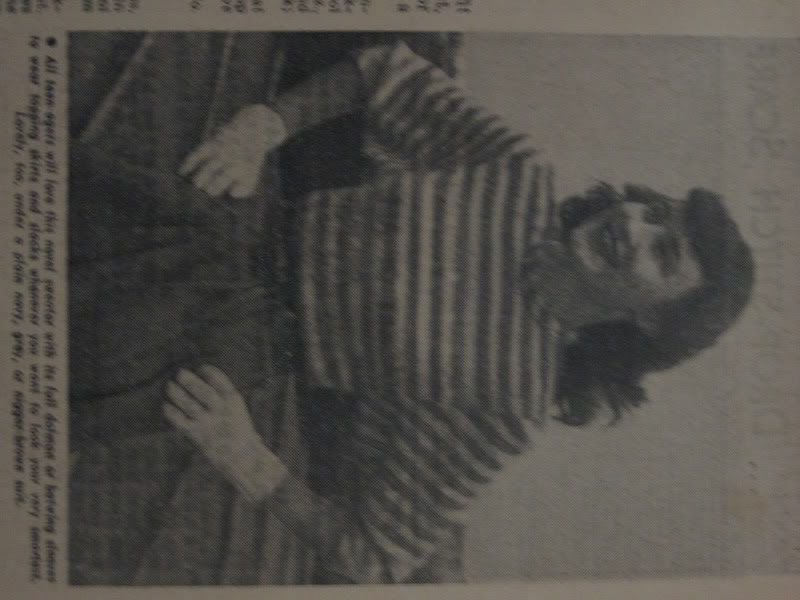 now, if anyone ever tries to blame the 1980s for spawning the batwing silhouette, you can point them to that. in fact, it is actually referred as a batwing jumper.
and while i may have designed a drop-stitch scarf for your knitting enjoyment, the AWW are way, way ahead of me when it comes to the elegance and glamour potent in dropped stitches.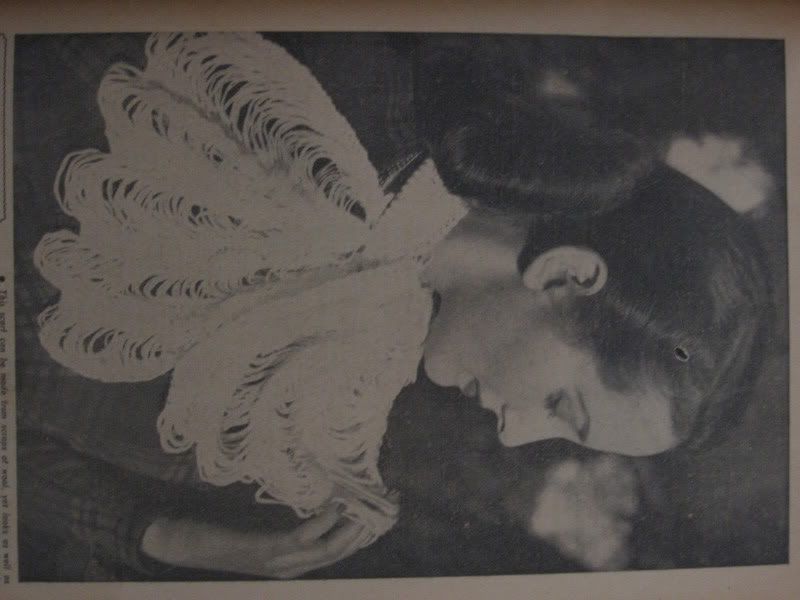 hehe. i find the cravat kind of funny.