what on earth might this be?
inspired by my sewing kit bag (sick of hearing about it yet?), and given an opportune occasion to plan the pattern* i finally used up the fat quarters Badly Coloured Boy got me for christmas. i made a needle roll.
triple pocketed, each pocket fully lined, batting between the outer and the inner lining. this mama weighs a TON! compliments to Tildey, who didn't complain once about sewing through ten layers of fabric and two of batting. she's a tough 'un.
here's a little detail of the fabrics. i love the white with the little ribbon flowers.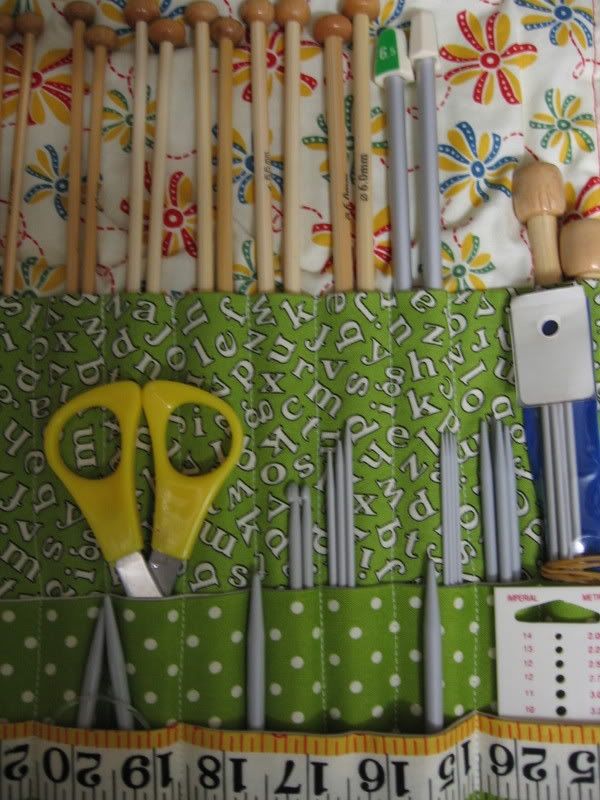 it fits all my needles, and some odds and sods like stitch holders, crochet hooks and scissors.
there's nothing to close the roll yet. when i get my knit-print ribbon i'll attach some of that.
* i've been doing some temporary work in a job where i am forced to sit in meetings for five hours a day. while i am there for a purpose (imagine i'm a PA), what is actually being discussed in said meetings has no impact on me, and i cannot contribute. i also cannot look really bored. so, i worked out the construction of my needle roll, complete with not-to-scale illustrations.