i've decided that's what my echino fabric will become. not tremendously exciting, but fact is i carry my laptop and papers to uni every day in a calico tote bag/ shopping bag (you know, two rectangles with handles). it is getting so gross and old it is actually worn and discoloured from where it rubs against my hip when i walk.
a swanky new version of the two-rectangles-with-handles is in order, i think. i've decided against a base and 'sides', unless someone can give me a compelling reason why i shouldn't just sew my two rectangles together. it will be lined with pale blue striped shirting fabric.
now, here's where you all come in. i can't decided what patchwork design i like. the front and the back can be different, but here's the options i've narrowed it down to.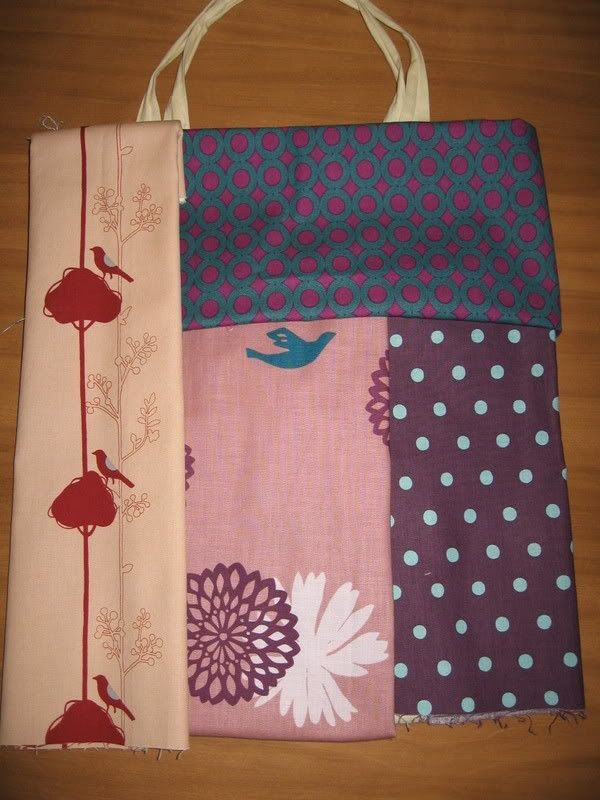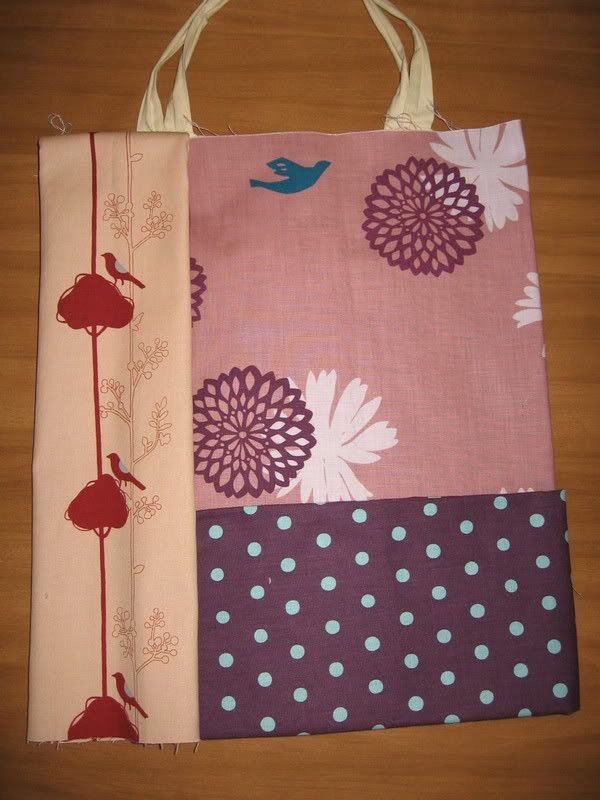 i think i like the first, fourth and fifth best. which do you like?