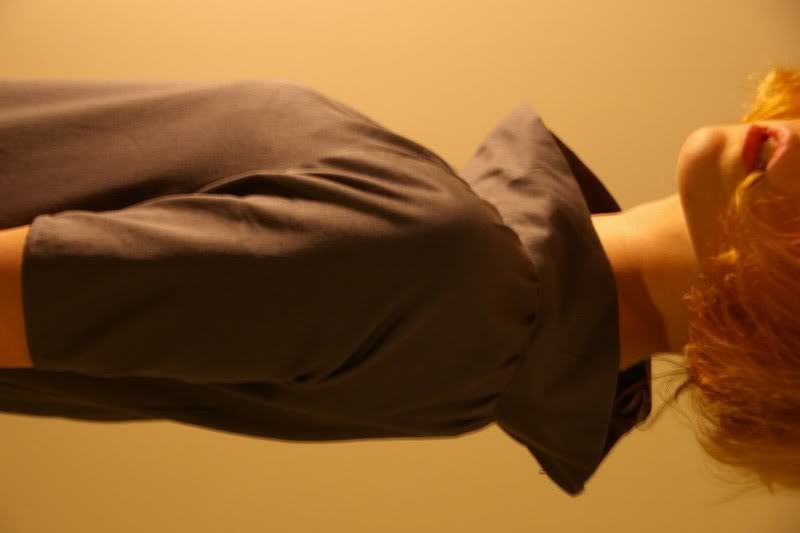 same pattern, but i changed the neck facing. It's a 30" x 5" rectangle, to make a kind of draped funnel-neck. are we loving badly coloured boy and his playing with every portable light source in our house, plus the halogen worklamp he insisted on purchasing just for this purpose? it's a little hard, when he's got the tech skills, and i have the compositional skills and know what about the dress i want to show off. lots of jumping back and forth. also (don't tell him) he doesn't quite have the focus under control yet.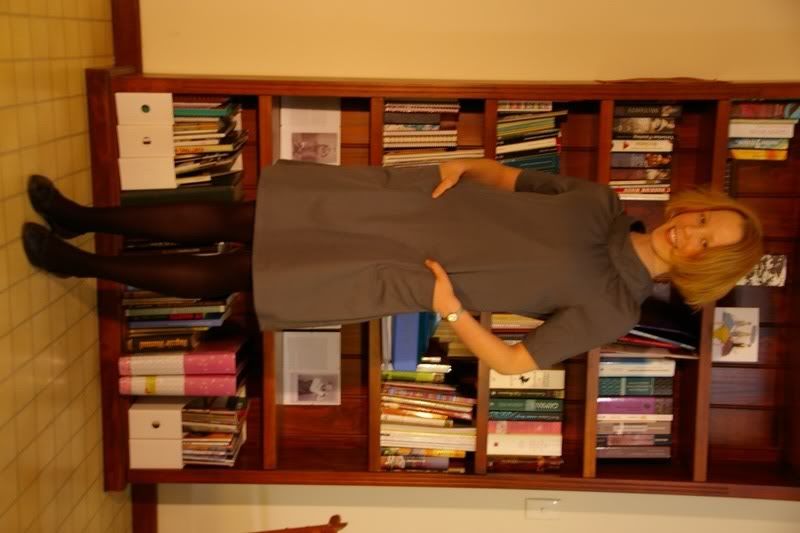 here's the Space Invader dress in full. it's made of grey cotton drill - what schoolboys' shorts are made of. it was the only grey cotton in spotlight. there was a table of scrungy khaki and browns with a sign saying 'winter's hottest shades!' sorry spotlight, but... nup. maybe your buyers want to flick through a fashion magazine every now and then. it'd do a world of good.
one of the best things about this dress is how you can start to take it off, but still look like you're wearing it. that's raglan for ya.